Who loves crab cakes? We do!
Crab cakes are delicious and surprisingly easy to make!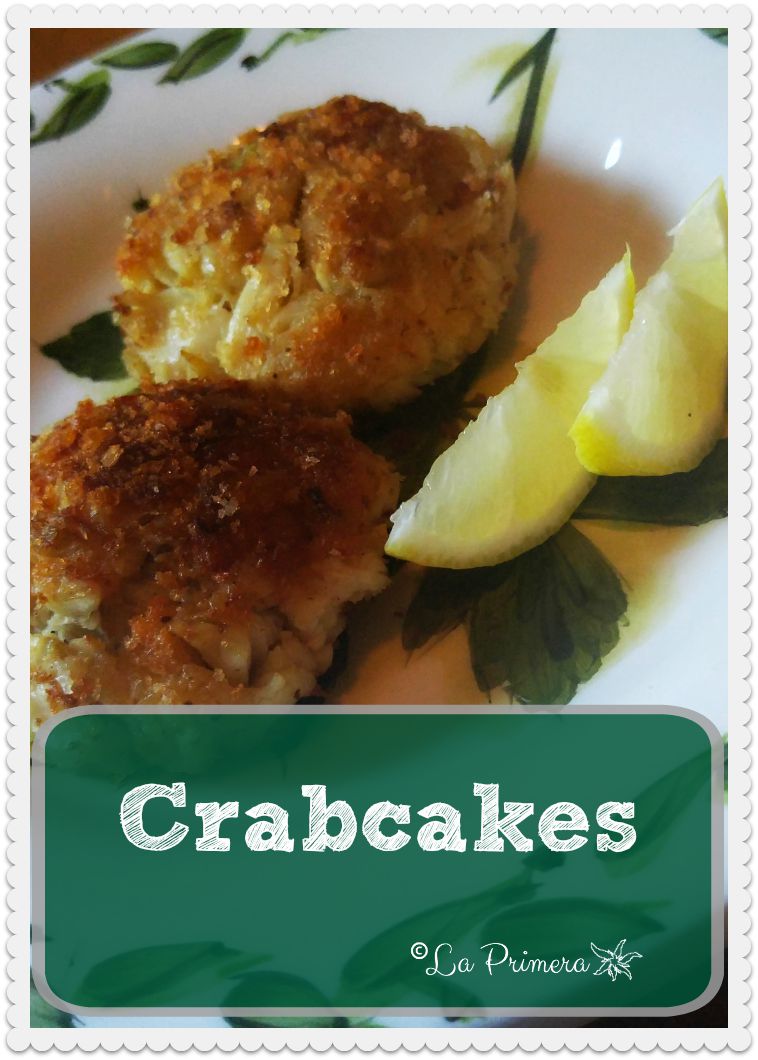 I've been in the mood for some yummy crabcakes for a while. But usually, they are something I only get at restaurants. And they can be pricey at some places, for only a couple of them as an appetizer. Plus, when you have a family of four kids and a busy schedule, the crab cake restaurants are typically reserved for special occasions.
I happened grocery shopping at my local club super store and I saw a container of fresh blue crab. And I swear I started drooling right there. Grabbed them up and continued on my way.
Once I got home, I thought, crab cakes, how hard could it be?
It always seemed like it was a daunting recipe to try. But guess what? It was super easy!
First of all I scoured the internet and all of my cookbooks for all kinds of recipes and variations. And took inventory of what I actually had on hand. And I set out to make my own.
Basically, it's sauteing some veggies, mixing up all the ingredients, and forming the mix into little patties. Let them chill for a half hour, add some stuff for crispiness and fry them up!
Not only was it easier than I thought, but they were delicious!
The best part of my creation was that they were a big hit with the entire family. Even my pickiest eater gobbled hers up and declared them a winner! The twins called them the best fish sticks ever. I didn't want to correct them, because adorableness must be treasured. But at 4 1/2 years old, I guess it's time to teach them right. So they learned all about crabcakes. They even helped stir the mix! Did you know that when you get kids involved in cooking, they are more likely to try new things?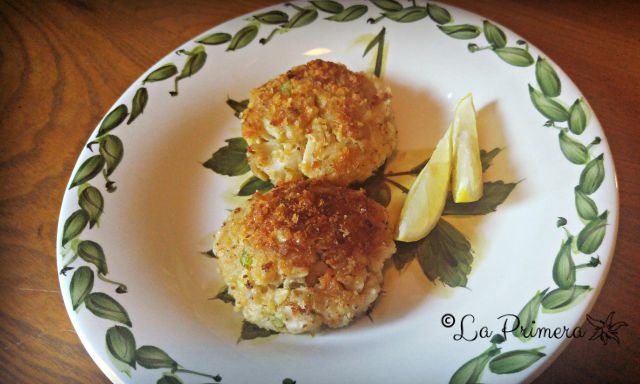 Please, give it a try! Let me know if you do. And don't be afraid to experiment with the mixture. As long as you have the main components, you can try all kinds of variations!
What are some other recipes I should try?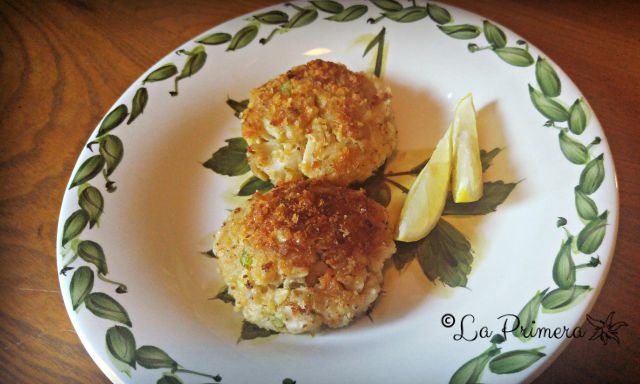 Delicious Crispy Crab Cakes
2015-09-09 19:26:01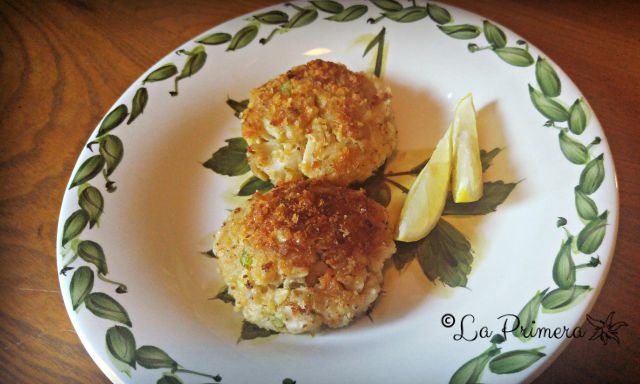 Serves 6
delicious crispy crabcakes loved by the whole family
2 tbsp butter
1 tsp chopped garlic
1/2 cup of chopped green onion
1/2 cup of chopped celery
1 lb crab meat
1/4 cup mayonnaise
1 tsp brown mustard
1/2-2 tsp hot sauce (depending on your taste)
2 eggs
1 cup panko crumbs
1 tbsp bay seasoning
1 tsp garlic salt (w/ parsley flakes)
1/3 cup Panko breadcrumbs
1 cup panko crumbs
1 tsp bay seasoning
salt/pepper
2 tbsp melted butter
Coconut Oil (or your preferred cooking oil)
In a large skillet saute the onions and celery until the onions become translucent.
In a large bowl, mix together the onions and celery and the remaining crab cake patty ingredients. Shape into patties and set aside and chill for 30 minutes.
In a shallow bowl, mix the crust ingredients together with a fork.
Take each patty and dredge into the crust mix, covering each side.
Heat oil in your large skillet over medium heat. When oil is hot, carefully place crab cakes, in batches, in pan and fry until browned, about 4 to 5 minutes. Carefully flip crab cakes and fry on other side until golden brown, about 4 minutes.
Serve immediately with lemon wedges.
An easy dipping sauce can be made with mayonnaise, dill relish, lemon juice, and hot sauce. (My kids just used ketchup).
An optional variation: add a zesty flavor with chopped red bell pepper into the crab meat mix.
La Primera Blog http://laprimerablog.com/