If I had an abortion, you wouldn't know by looking at me.
There's no telltale sign. Abortion is a secret that women carry.
It probably would have been when I was much younger. Early college maybe. When I was unsure of myself and barely even knew who I was.
I might have gone to Planned Parenthood. Or some other clinic. Surely not my health insurance where my parents might find out.
It would have been better to visit those clinics before having to make a choice about abortion so I could get some birth control and sex education. Because at my catholic high school, we were told birth control was bad. And so was sex. But somehow it seemed like the birth control was even worse. I remember getting many conflicting messages. Would a decision to have an abortion been out of the question? I don't know.
Maybe I wouldn't have known what else to do. Disappoint my family? Force my boyfriend to step up to a lifetime commitment that he wasn't ready for either? We broke up a few times throughout our relationship and we didn't make it for the long haul.
Maybe I wouldn't like myself very much for having one. Or maybe I liked myself enough that I chose what was best for me at the time.
I'm sure I would have been very ashamed. Because, that Catholic guilt is strong. I might have gone to confession. I may have gone to counseling. I may have made peace with it.
I wouldn't have been forced to go through illegal channels for it. Or try questionable methods on my own. Because I was a young adult during a time when abortion was legal and available.
I'm a mom to four girls. What if they found themselves in such a position? I would hope that they would come to me. Of course.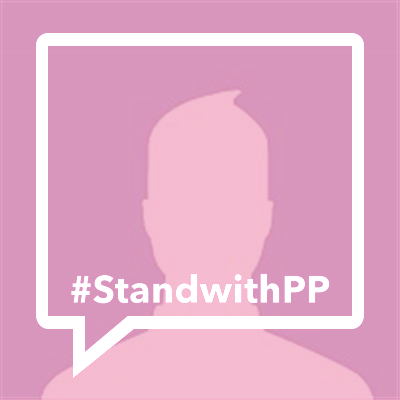 But maybe they wouldn't. They should at the very least have a place to go for assistance. I'm talking about reproductive health resources. Not just access to abortion. Because places like Planned Parenthood provide comprehensive services. Without shame.
What if I had an abortion after a date rape? I wouldn't be surprised if someone I know has had to face that choice. When I was a young adult, the morning after pill wasn't even an option.
What if I had an abortion when I was older? Maybe a medical decision made with my husband and doctor, after careful consideration and reflection. What if it were a choice of saving my own life? Of course it would be heart wrenching. But shouldn't a woman in this position be able to make the choice to live?
I was blessed to experience my pregnancies without being faced with such a difficult decision because of a life threatening issue. But I know people who did. Several women, as a matter of fact.
Maybe my younger self chose against having an abortion. Maybe I would have another child right now in my family. Or maybe I would be like many birth mothers who gave her baby to a loving family to raise as their own. Either decision would have been just as difficult.
But here's the thing.
Women's right to choose should not be infringed upon by politicians. Women face this complicated decision for all sorts of reasons. Medical or personal, it's still a decision a woman makes for her own body, health, and well-being. And now politicians are trying to create new obstacles and take away access.
If I had chosen an abortion, it would be my business. And also, my right. Abortion is legal. And it isn't anyone's business to infringe on that choice.