Did you know that September is National Shake Month?
Johnny Rockets is celebrating and I got the chance to try out their special edition hand spun shakes made with premium ice cream, available September 21 at participating restaurants. We had so much fun at the event, tasting the delicious shakes and burgers!

Reese's Chocolate Peanut Butter Shake Made with real Reese's ® Peanut Butter and chocolate, and topped with a Reese's ® Peanut Butter Cup and Reese's ® Pieces ® Mini Candies, this shake's a true taste sensation.
The new Goosebumps shake is made with premium vanilla ice cream, chocolate syrup, milk, and mixed with Oreo pieces and
topped with whipped cream, an Oreo garnish and colorful gummy worms.
We had a great time and I really wish I had a burger and shake right in front of me right now because it was so good! Johnny Rockets hamburgers are available with 4 protein options, Fresh, Never Frozen 100% Domestic Farm-Raised Beef, ground turkey, Boca Burger or chicken breast. No wonder they are so tasty!
Gabi tried hard in the gummy worm hunt contest, but my friend Liz's son was the victor.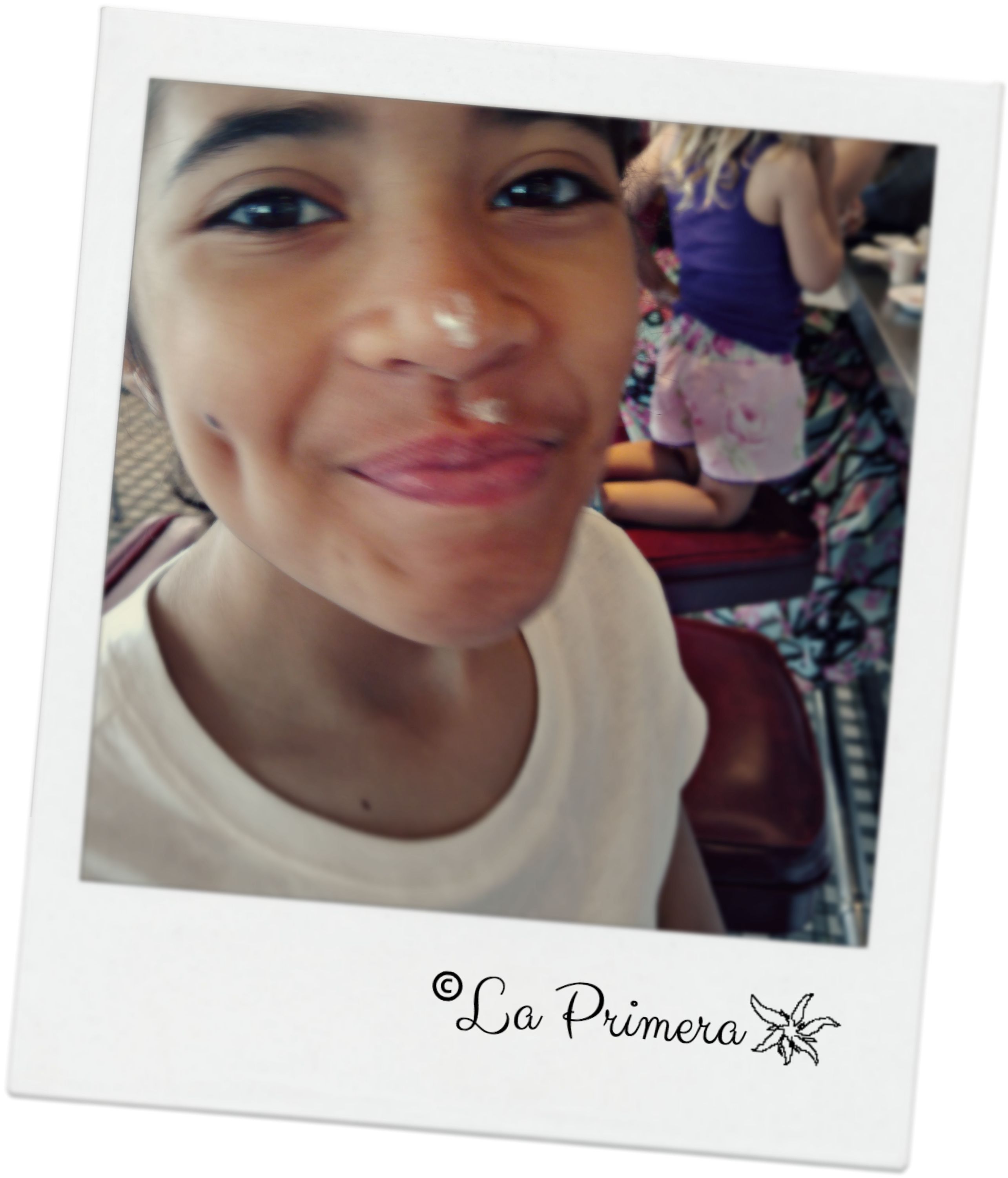 But she still had fun!
And this taste size shake was just perfect!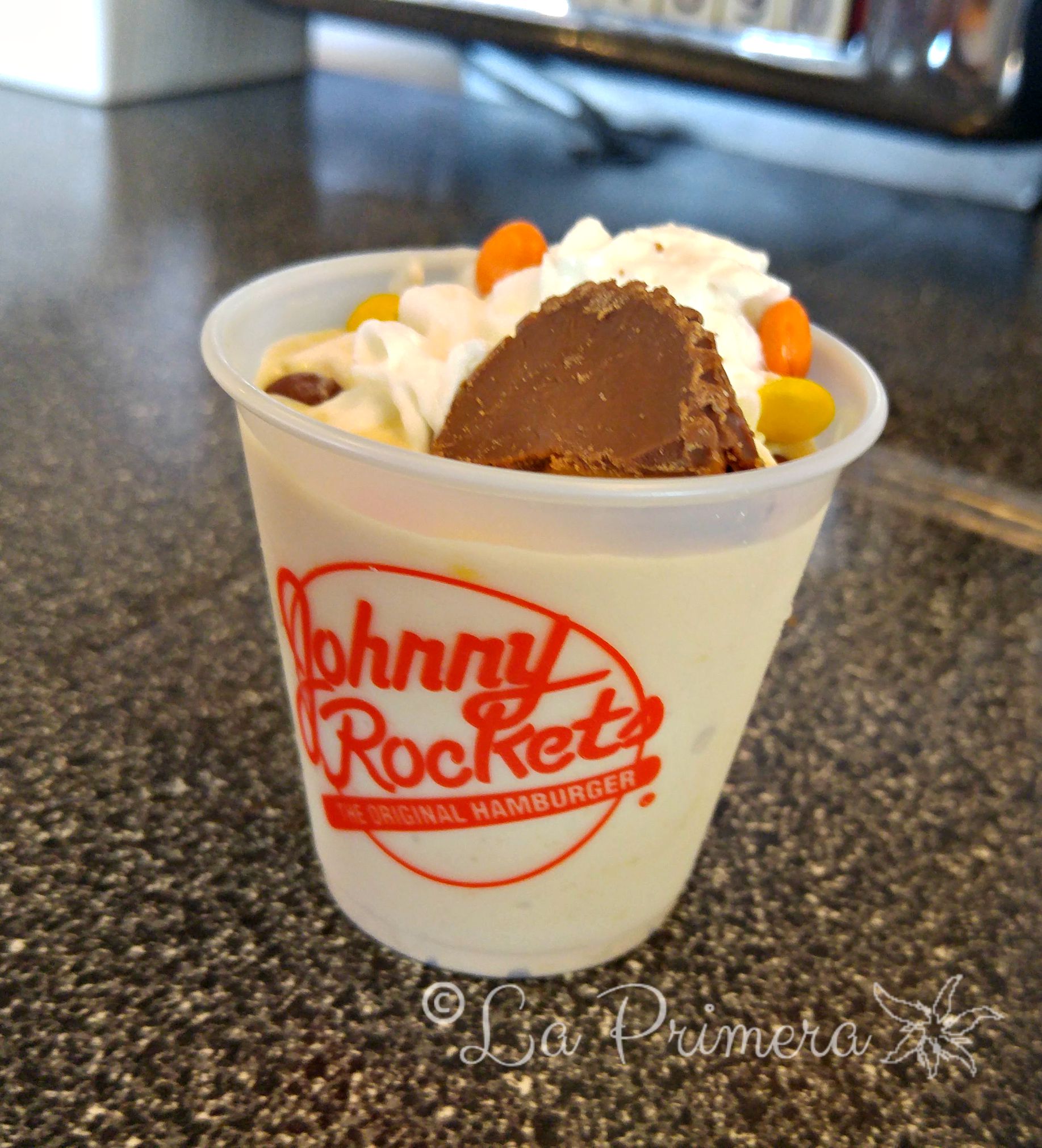 Notice Ema didn't waste any time removing the Reese's ® Peanut Butter Cup and Reese's ® Pieces ® Mini Candies first!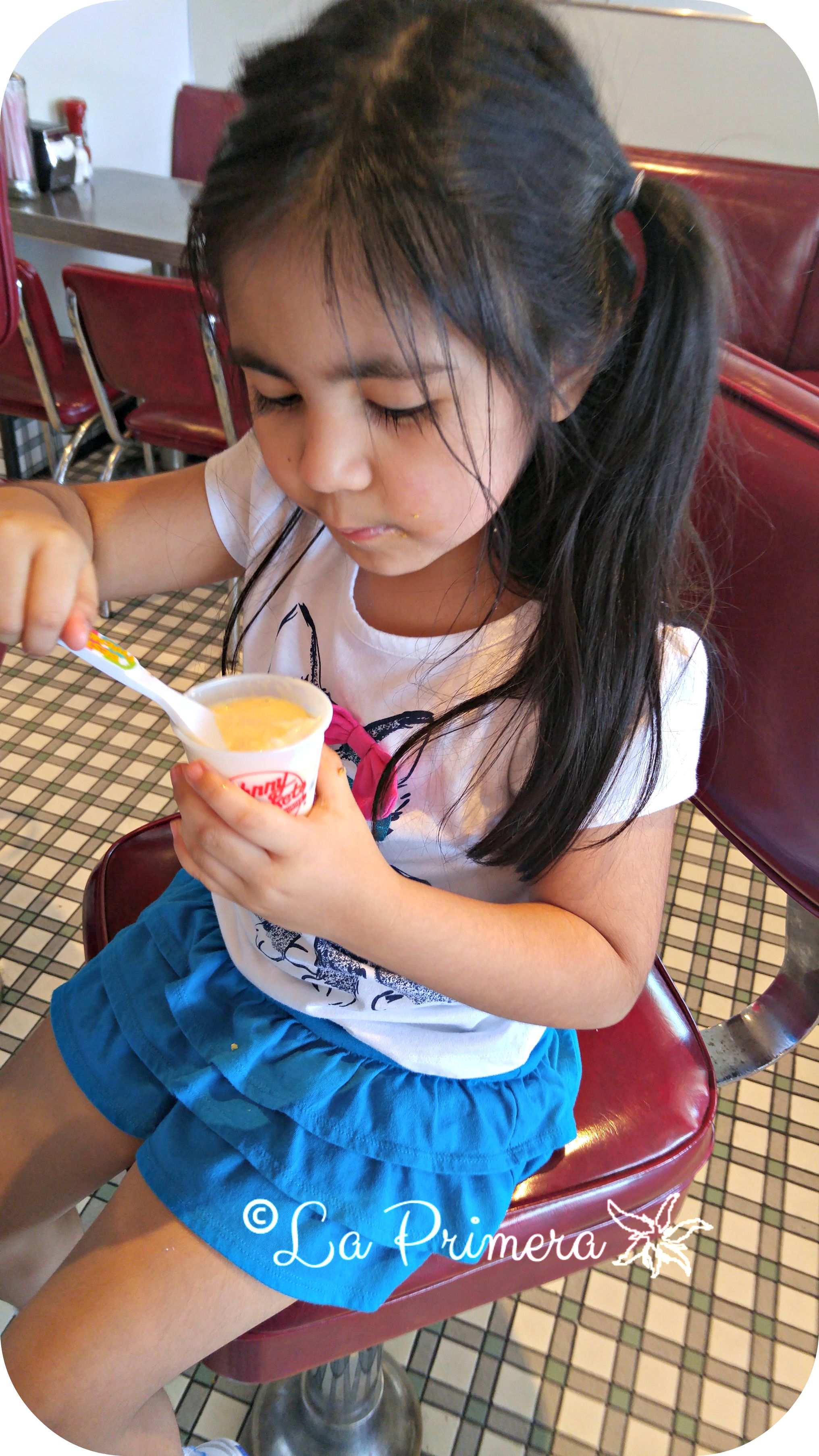 Thank you Johnny Rockets for a great time! We'll sure be back soon!